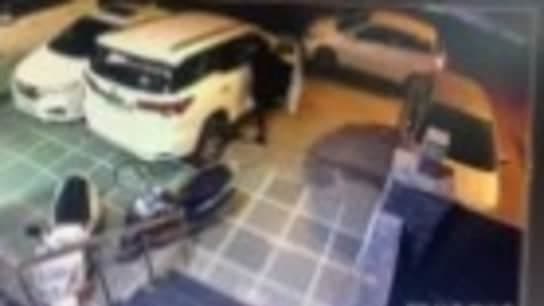 'SUV stolen near Delhi's Tihar, shameful': Congress leader posts video
A Congress leader has posted CCTV footage on Twitter alleging the theft of her car from a bustling street in Delhi. The grand old party's Pankuri Pathak has claimed that her car was stolen near the Tihar Jail in the national capital amid hustle and bustle. "You can guess how safe Delhi is with this incident happening right in front of Tihar," Pathak tweeted in Hindi along with pictures, calling the incident "shameful". Tihar prison complex is said to be one of the largest in Asia.
"Yesterday night, our Fortuner was stolen in Janakpuri. For about half an hour, the group of thieves kept coming back to the spot, trying to open and steal the SUV. The car was parked where there are several banks. Yet the robbers were able to take it away from there," one of the posts by the Congress leader- roughly translated from Hindi - read. Venting out her frustration, she said that footage of the incident shows that the thieves tried to open the car in several ways, and when they could not succeed, one of them came on a scooty. "Then they came in a car, broke the SUV lock and fled. Later, the thieves came yet again to take the vehicle away," she wrote.
"When others got to know about the incident, they told us that car thefts in Delhi have become common. Our car was stolen when it was parked right in front of Tihar, you can imagine the condition in the rest of the city. It's shameful that crime is taking place openly like this in the national capital," she further added.
In the data shared earlier this year, the Delhi Police reported a surge of crimes in the national capital by 8.1 per cent from last year till July 15. Last year, the National Crime Records Bureau's report had shown that at least 95 vehicles were stolen every day in 2020 in the national capital, the maximum across all states and Union Territories, HT had reported.